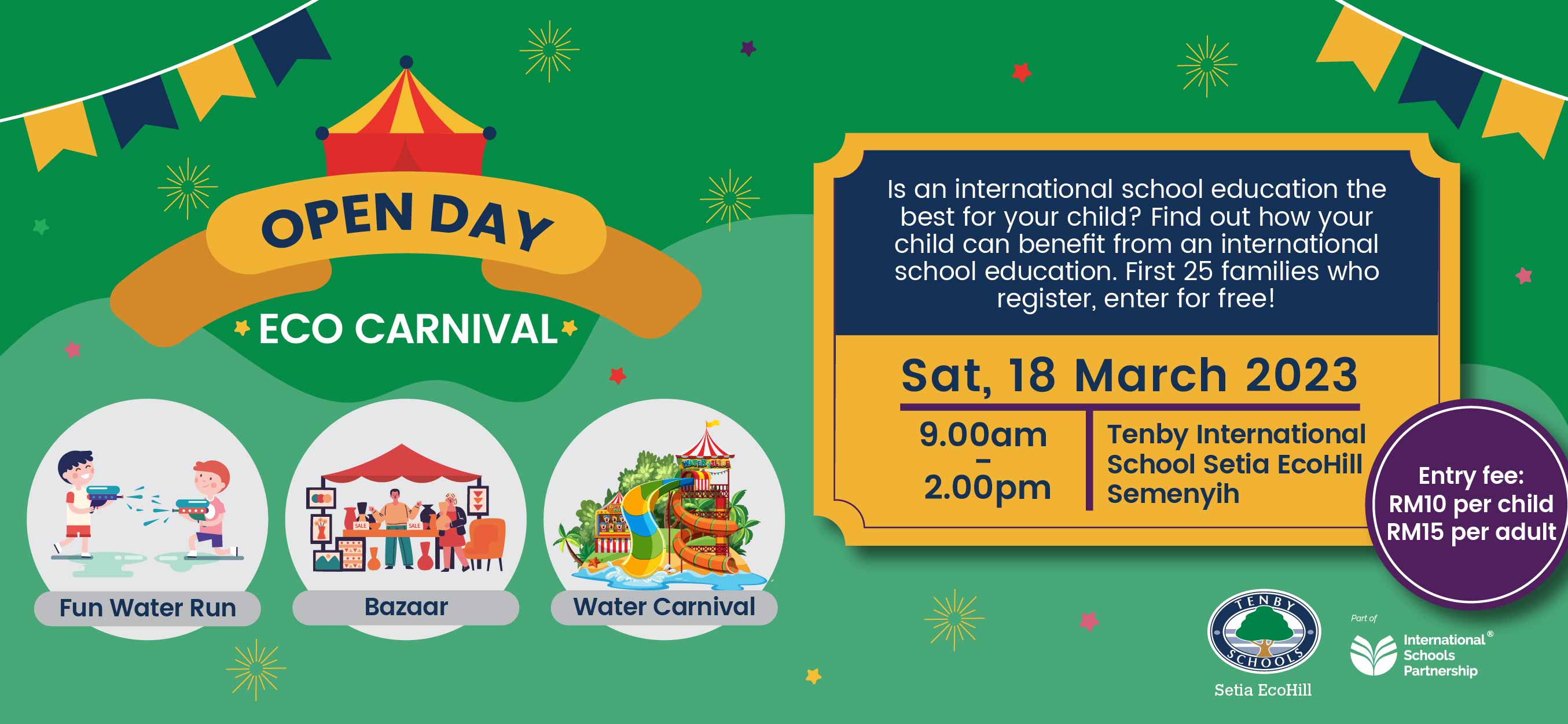 Is an international school education the best for your child?
Come find out and experience a fun family Open Day with us on Saturday, 18 March 2023 from 9:00 am to 2:00 pm! First 25 families who register, enter for free*!

Attend a talk from our Campus Principal, Mr Martin Shelley, and Heads of School Mrs Madeleine Britton and Mr Jeffrey Elliott as they guide parents and students through the process of starting an Amazing Learning journey with us.

Our Family Open Day aptly themed Eco Carnival Day will be a fun-filled experience where we have various activities planned out for you and your family. Look forward to:

- Slip and slide
- Inflatable bouncy castle
- Water pistol fights
- Water balloons
- Wet fun run
- Bubble station & more!

Stop by for some weekend fun and tour our campus while grabbing some grub from our many vendors available on that day. Are you an animal and nature lover? Check out our Adopt-a-Pet Programme and Adopt-a-Tree initiative!

Be one of the first 25 families to register and get FREE entry*!

Entry fee:
RM10 per child
RM15 per adult

Give your child the best head start. Book Your Place Now!
*Terms & conditions apply.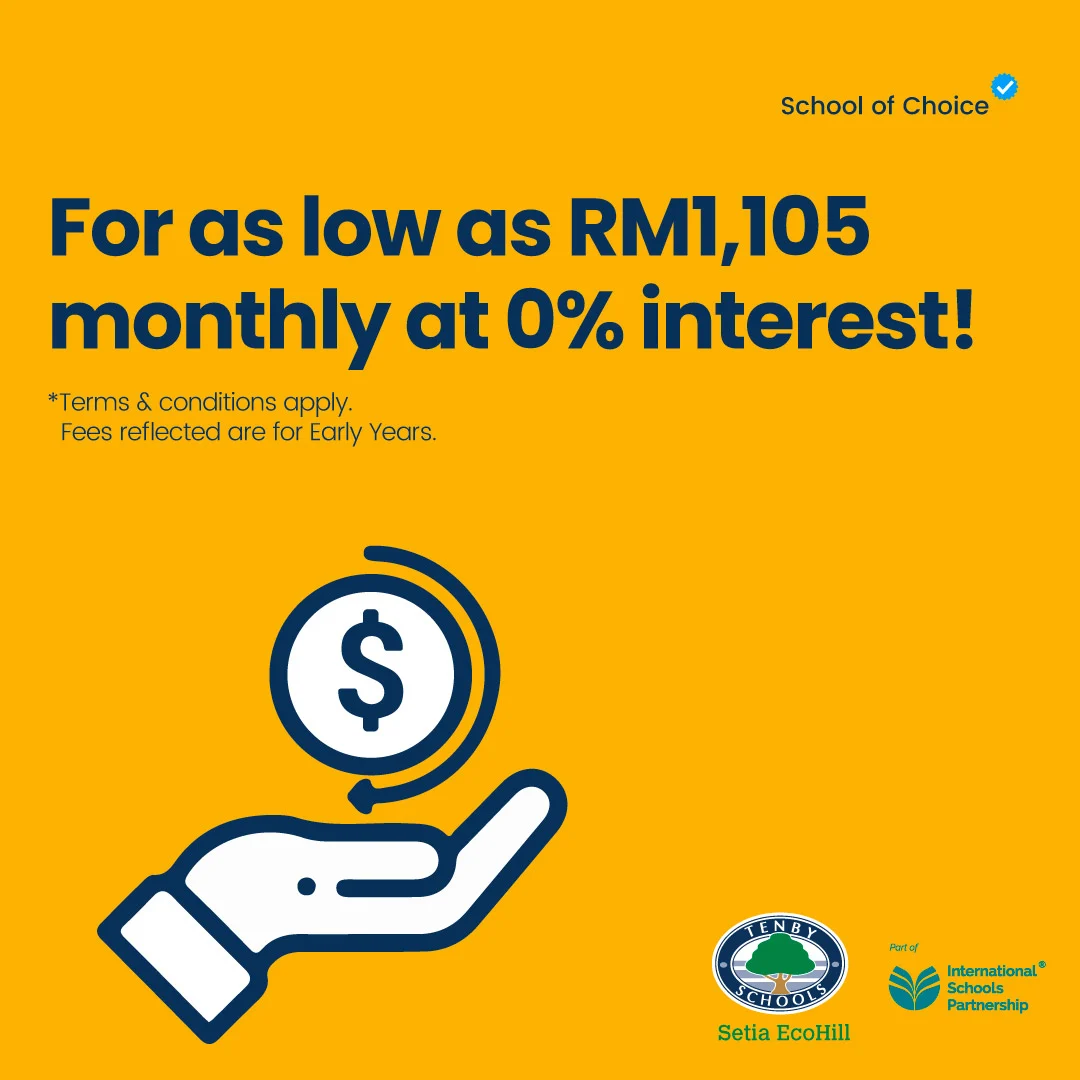 About International Schools Partnership (ISP)
The International Schools Partnership (ISP) is a growing group of committed colleagues in financially responsible schools around the world, all of which aim to be the school of choice in their local area. Learning is at the heart of everything we do for our students, colleagues and parents. We are committed to getting better, all the time.
ISP was founded by an experienced team of educationalists and commercial operators who have worked together over many years. Our growing group of private schools located in six clusters (Europe, Mexico & Central America, the Middle East, South America, Malaysia and the USA & Canada) educate children and students from 2 - 18 years of age. We have now expanded to over 62 schools delivering multiple curricula and building on local brands and reputations.
At ISP we continue to engage with schools around the world who are interested in becoming part of our global group of schools and look forward to welcoming more students and staff to the group.