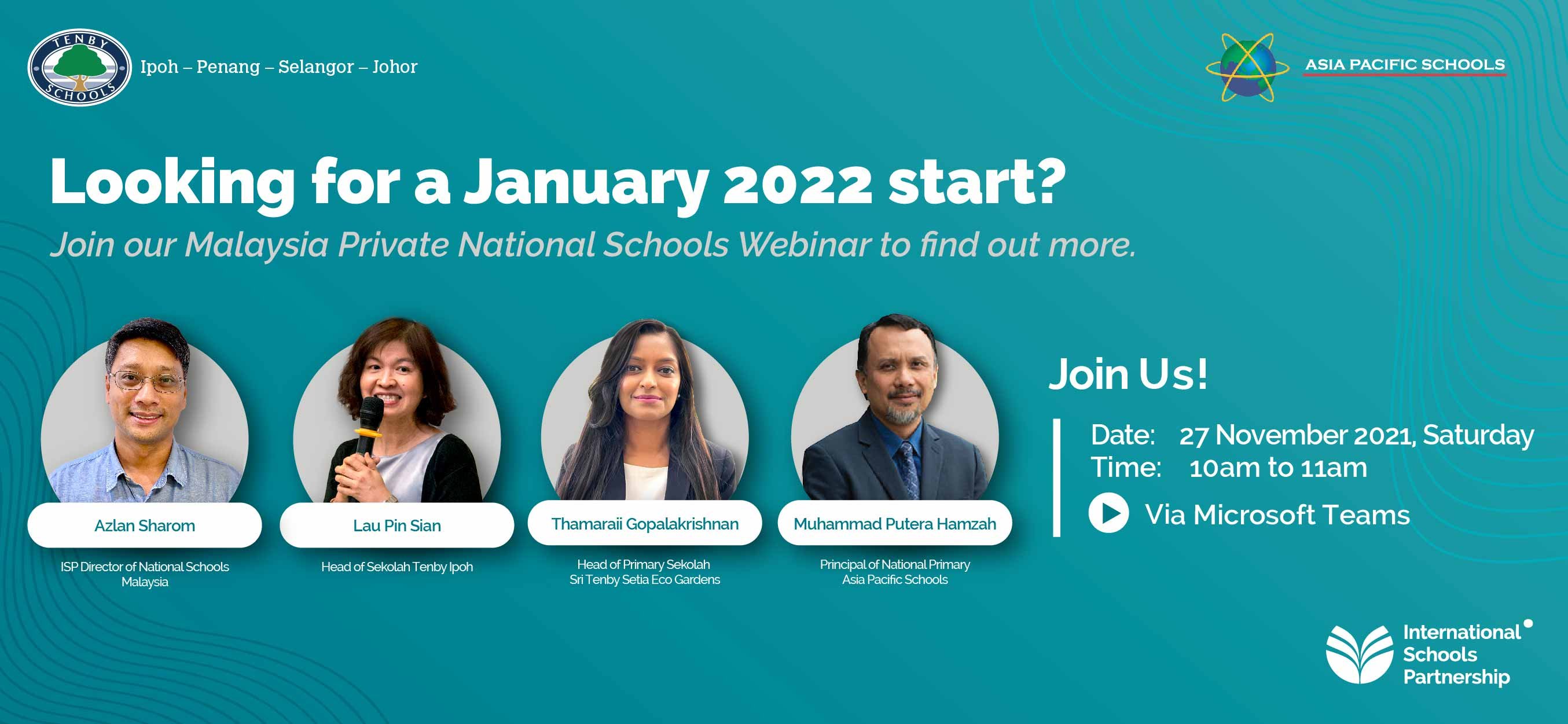 Get ready for a new year of well-rounded education!


Join us and gain access to 5 Malaysian Private National schools in one group webinar!

Hear it straight from our Heads of School - Ms. Thamaraii Gopalakrishnan, Mr. Muhammad Putera Bin Hamzah, Madam Lau Pin Sian, and Director of National Schools ISP Malaysia - Mr. Azlan Sharom.

Learn more about:
• Our approach to helping students return to classrooms after a prolonged period of online learning
• Our preparations to help primary school students transition into secondary school
• Our emphasis on character building through extensive student enrichment opportunities

Experience learning that is truly Amazing!