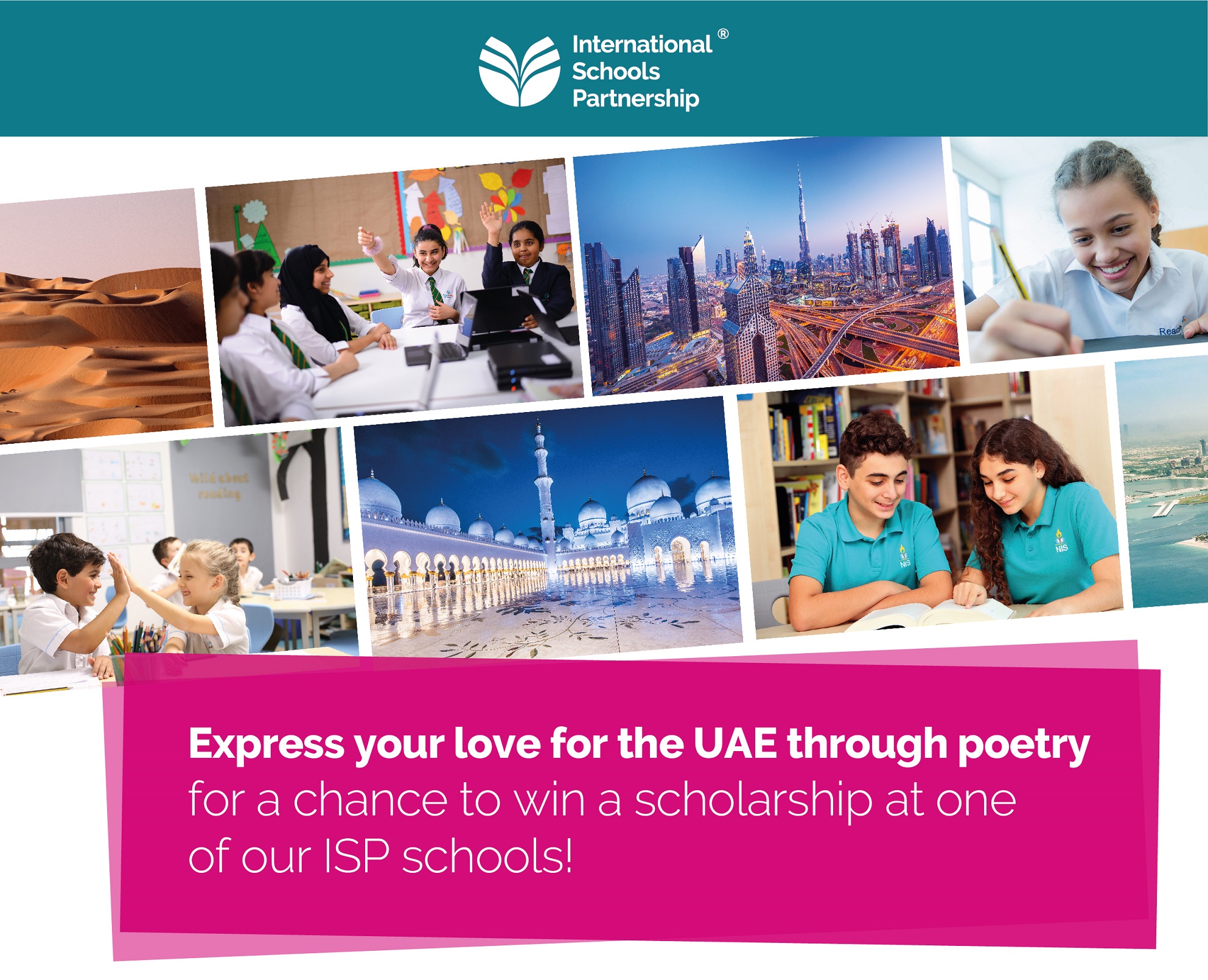 "Poetry is the rhythmical creation of beauty in words."
~ Edgar Allan Poe
The Poetry Competition has now closed!
Let Your Inner Poet Shine!
We recognize that Poetry can play an important part in a child's language development. It encourages creative expression and offers a deeper understanding of sound, rhythm and the use of emotion in language.
To celebrate UAE's "Year of the 50th" we are asking all students to write a poem about this great nation we call home.
Share your original poem with us for a chance to win a Scholarship of up to 50% on annual tuition fees, at an ISP School in the UAE, beginning September 2021.*
If you are a current parent at one of our ISP UAE schools please email your entries to mepoetry@ispschools.com, and mention which school and grade you child is currently attending.
The rules:
- The poem must be original.
- The poem can be written in English and Arabic.
- The poem must be written by a student between the age of 8 and 18.
- The poem must be submitted by 31st May, 2021.
*T&Cs apply.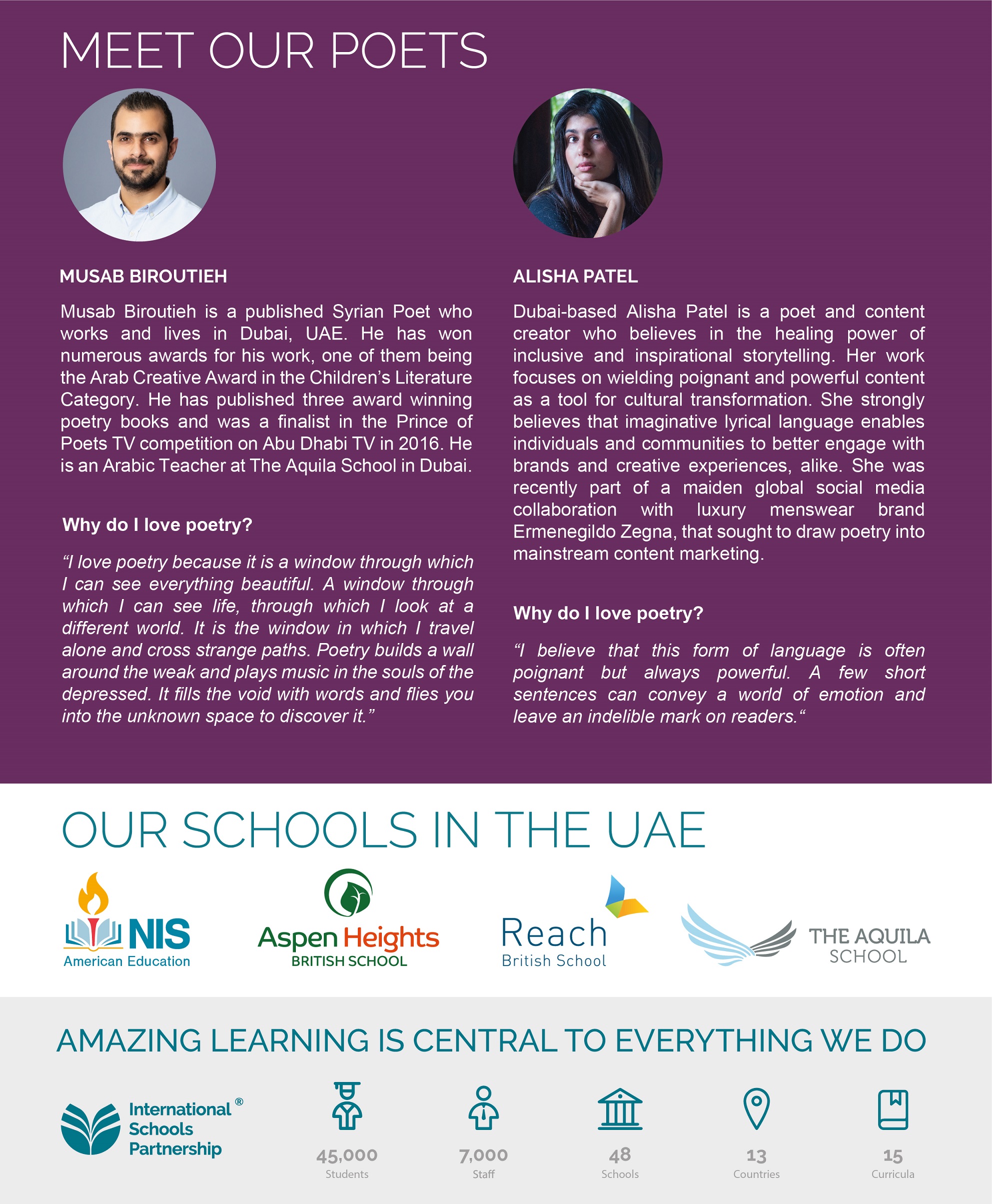 Terms and Conditions:
- Eligible students must be able to attend school in the UAE.
- Students must be between the ages of 8 and 18.
- The scholarship will only be for The Aquila School (Year 4 - Year 9), Nibras International School (Grade 3 - Grade 12) in Dubai, and Aspen Heights British School (Year 4-Year 10) and Reach British School in Abu Dhabi (Year 4 - Year 13).
- The scholarship cannot be transferred into a monetary prize.
- In the instance a company pays for the child's education, the scholarship will not be transferred into monetary compensation.
- Should the child leave the school before the scholarship time period finishes, the child will lose the benefit of the scholarship and there will be no monetary compensation.
- ISP reserves the right to withdraw the scholarship if the competition T&C's have not been met.
- The scholarship is contingent on the student meeting all admissions, academic, behavioral and attendance requirements of the respective school.
- In the event of any emergency situations that affect the operation of the school, no contestant is entitled to claim the prize.
- The determination of the winner will be according to the discretion of the arbitration panel.