Author Bio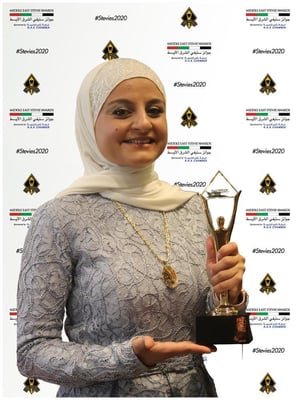 Doha Khassawneh; Author, storyteller, and a trainer of "How to read a story and do it in a funway", puppeteer, member of the Jordanian writers association - child literature committee, ambassador of the world literacy foundation 2018 ,2019 . ambassador -present , & volunteer at King Hussein Cancer Center from 2009 -Present.

I hold Bachelors degree in early childhood care from Hashemite university, and master degree in instructional technology from university of Jordan. worked in several fields, including a teacher for eight years as well as a year as coordinator of activities and reader stories in a children's library, in addition to that I developed my career to develop the stories for the children. have the skills to change voice tones and deal with children,during 13 years I have taken many courses related to childhood as well as entrepreneurship and I always look forward to developing my experiences and knowledge. Doha Khassawneh, have a YouTube channel called " qesasjeh ". In 2018 I was delighted to be honored by His Highness Sheikh Mohammed Bin Rashid Al Maktoum in Dubai, because I was one of the most effective volunteers in "Madrasa " site and application As one whovolunteered in the field of voice commentary.

Recently , I have been awarded Stevie Award for 2020 Middle East Stevie® In :

Category: Award for Innovation in Living, Learning, and Working Environments
in this year 2019 I was invited by the Sharjah Book Fair to work with children at Sharjah
Children's Reading Festival.