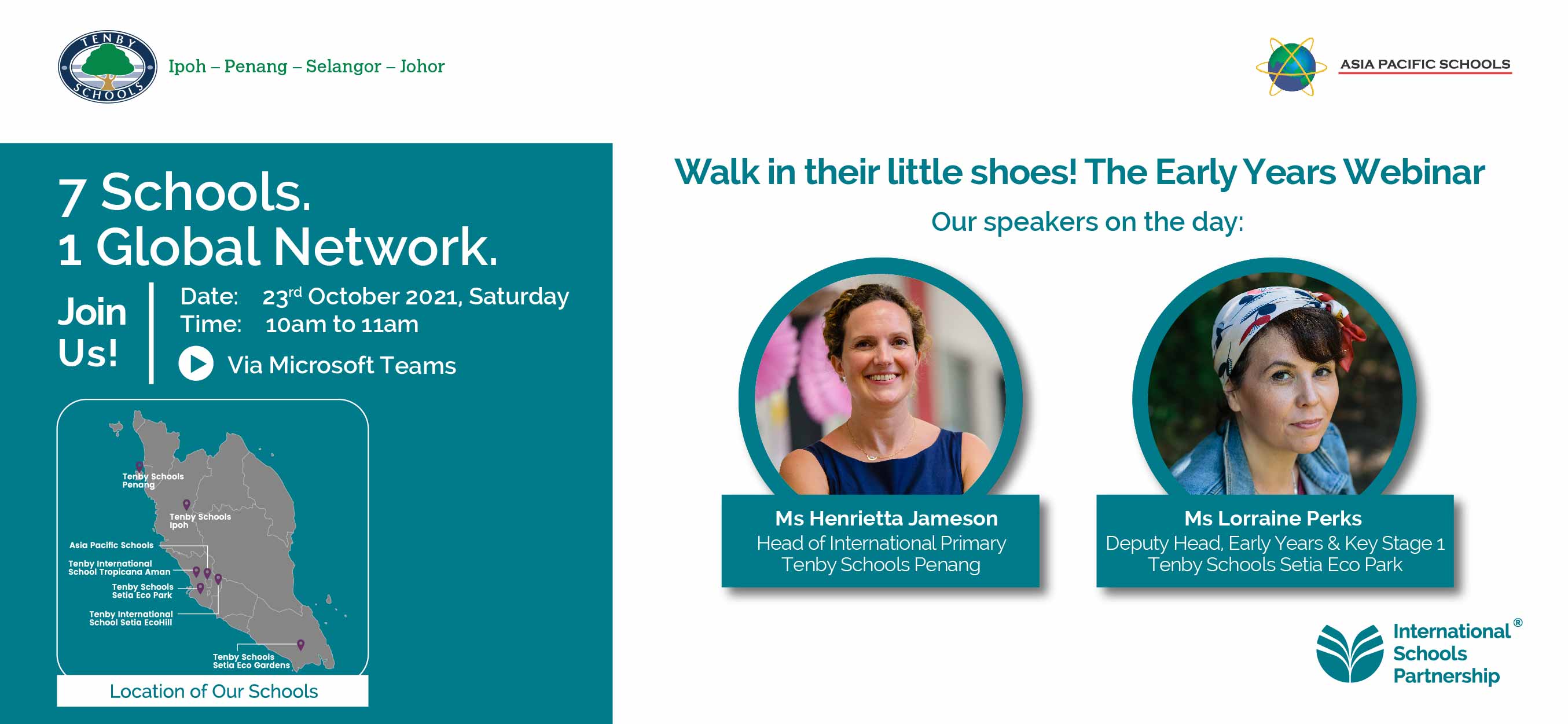 Walk in their little shoes! The Early Years webinar
Join our Early Years webinar, brought to you by the International Schools Partnership (ISP)!

Hear from Ms. Henrietta Jameson, Head of International Primary at Tenby Schools Penang and Ms. Lorraine Perks, Deputy Head, Early Years & Key Stage 1 at Tenby Schools Setia Eco Park to discover how we support your child on their learning journey! Find out how we capture their natural curiosity and customise our exciting curriculum to nurture your child's development within our safe and happy learning environment.

Sign Up now!