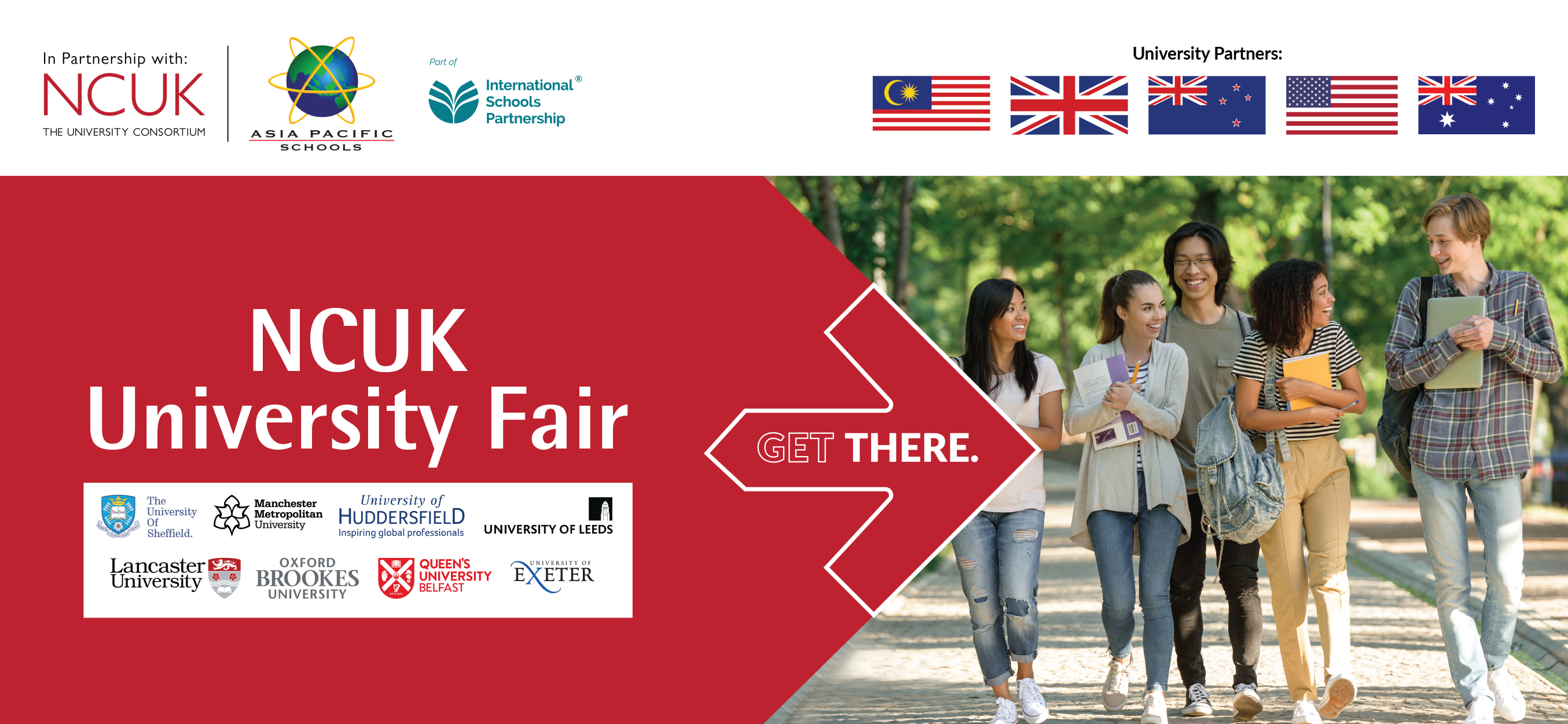 NCUK University Fair
Come meet representatives from NCUK's partner universities and find out how the NCUK International Foundation Year (IFY) can help charter a promising and bright tertiary future. Admission is FREE!

Date: Saturday, 26th November 2022
Time: 10am - 12pm
Venue: Asia Pacific Schools, Subang
Itinerary:
10.00am – Fair begins
10.15am – Speech by Richard Furneaux, Principal APIS
10.30am – Speech and official launch by Stuart Smith, NCUK CEO
10.45am – Presentation of Offer Letters to NCUK applicants
11.30pm – Closing by Parent Services
12.00pm – Event ends

Join us TODAY!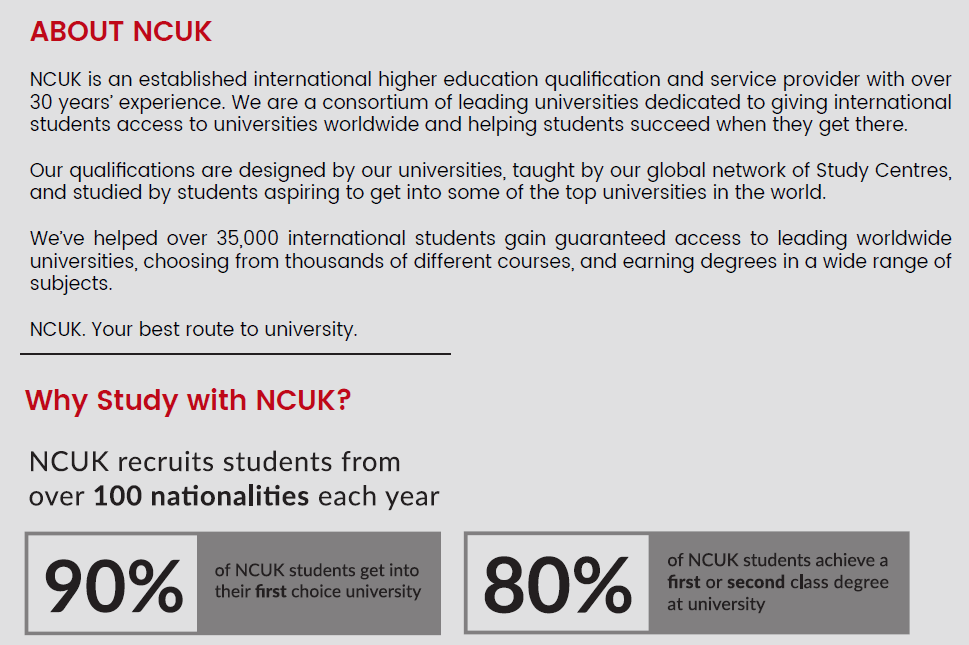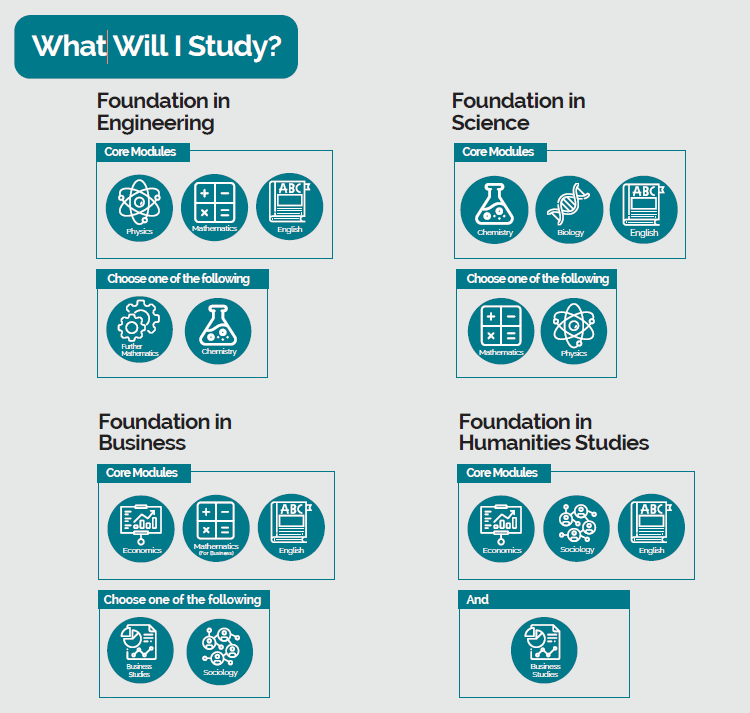 Australia & New Zealand partners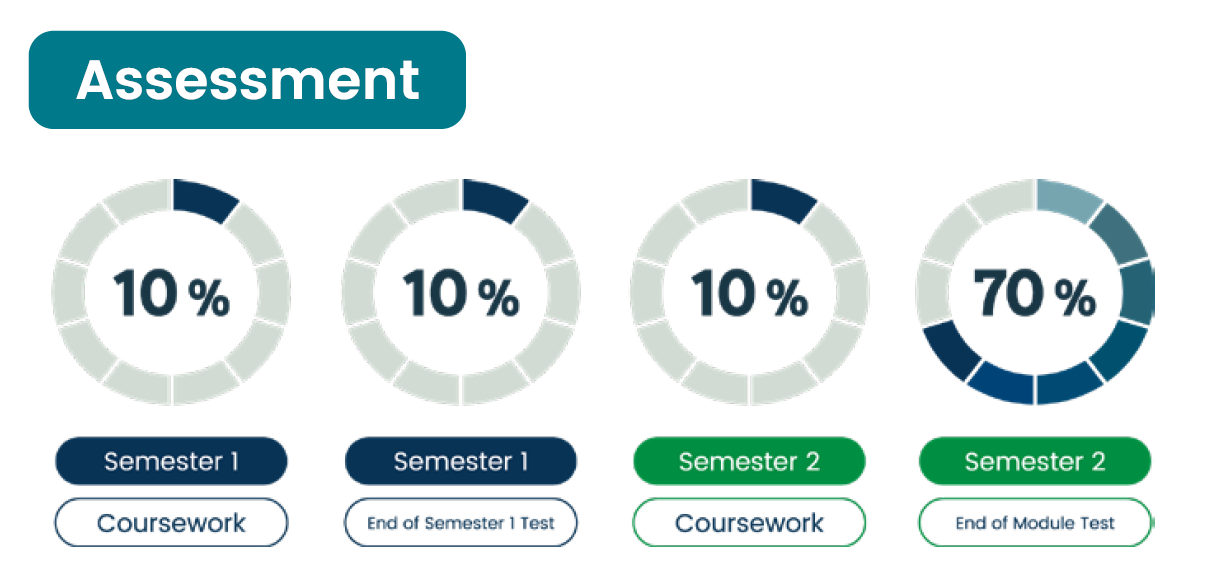 Amazing Learning at Asia Pacific Schools
We emphasise in learning through a Good Struggle
At Asia Pacific Schools, students undergo an amazing learning journey by acquiring skills for life by undergoing a good struggle. It is that 'Oh Wow' moment which makes all the difference in building a child's character and here at APS, it is our mission to ensure this

About International Schools Partnership (ISP)
The International Schools Partnership (ISP) is a growing group of committed colleagues in financially responsible schools around the world, all of which aim to be the school of choice in their local area. Learning is at the heart of everything we do for our students, colleagues and parents. We are committed to getting better, all the time.
ISP was founded by an experienced team of educationalists and commercial operators who have worked together over many years. Our growing group of private schools located in six clusters (Europe, Mexico & Central America, the Middle East, South America, Malaysia and the USA & Canada) educate children and students from 2 - 18 years of age. We have now expanded to over 56 schools delivering multiple curricula and building on local brands and reputations.
At ISP we continue to engage with schools around the world who are interested in becoming part of our global group of schools and look forward to welcoming more students and staff to the group.